Moorlands-Info-for-Website-2021-22

I have been a school governor for some eleven years now; most recently for a small federation of three schools in the area around Acle and Wroxham. In that time, I chaired a number of sub committees and was chair of governors for the federation. I stepped down when we formed a larger federation of six schools. In my working life, I spent twenty years working on vintage aircraft, before setting up my own business dedicated to the support of such restorations. I am married with three children, and live in Fleggburgh.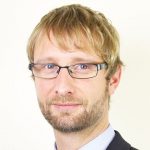 Hi, I am Andy Cooper, Chair of the Resources Committee at Moorlands Academy. I am the Assistant Principal at East Norfolk Sixth Form College and have been in post there since 2010. I have responsibility for IT Services, Management Information, Exams, Estates, Catering, Cleaning and Health and Safety at the College. My background and training is in IT, covering infrastructure, hardware (server and desktop) and software development.
I am a resident of Belton and my daughter attends Moorlands. As you can see I have a vested interested in helping the school to develop and thrive.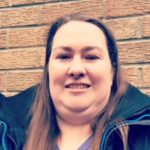 Hi, I'm Kim Fitchett-Smith, a trust governor with SEND responsibility here at Moorlands. My daughter also currently attends the school.
I trained as a Primary School teacher, 9 years ago (having my first teaching experience on placement here at Moorlands!) but very quickly realised that it wasn't for me so now I still work in Education, but within the Education Inclusion Service.
Outside of work, I have two main hobbies that are quite closely linked. Firstly I'm a huge fan of Disney, Disney World in-particular. I love the rides and will quite happily hang upside down, travelling backwards in the dark, but it also feeds my second hobby which is simply people watching! This in tern links to my real interest in psychology and I hope in the future to be an Educational Psychologist.
I have been a governor at Moorlands since 2013 and have seen many changes in that time. I'm looking forward to continuing to help the school grow into the school it wants to be.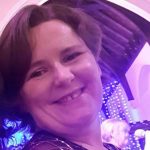 Hi, I am Anneka Gearie. I am a trust governor at moorlands and my son currently attends the school. I grew up in the village and moved back here in 2016 to be closer to family. Apart from the school run, I can be found around the village running my business or carrying out activities on behalf of All Saints Church.
I became a governor in 2018 with a focus on RE and Ethos, and am looking forward to continuing to help the school grow.